Resources for Classroom Use

One of the primary goals of the Oklahoma Council for Social Studies is to serve the needs of Oklahoma's classroom teachers through the collection and offering of instructional resources and research-based effective strategies to enhance learning.
We hope this repository will assist you and your students in their academic endeavors.
Oklahoma Council of Social Studies Committed
to the "Oklahoma Standard"
The leadership and educators of the O.C.S.S. would like to express our fullest support and commitment to the "Oklahoma Standard" campaign. Be believe that our students are the citizens of the future; As citizens they are also stewards of our environment, collaborators in community problem-solving, and the source of healing and resiliency in the face of hardships. We encourage all of our social studies teachers and their students to make their personal and professional commitment to the "Oklahoman Standard". For more information, access
https://oklahomacitynationalmemorial.org/commit-to-the-oklahoma-standard/
.
To commemorate the anniversary of the Oklahoma City bombing, the Oklahoma Council for Social Studies offers this new classroom resource (videoclip) for our educators:
What is the Oklahoma Standard?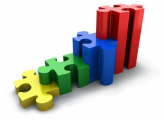 STEPS Handbook for Educators
The following collection of Lesson Ideas and Instructional Strategies for Reading, Writing, Critical Thinking in the Social Studies are shared by the Curriculum Office of Edmond Public Schools. The collection is the result of research and classroom experience, all of which is offered for new and veteran teachers seeking new ideas for the classroom
.
* Collection accessible at
http://stepshandbook.weebly.com
---
Social Education Journal Library

Complete collection of professional articles, updates regarding technology and instructional methods, and lesson plans

since 2010. Authored by the

National Council for Social Studies.

Young Learner
Library

Research-based lessons, articles from nationally-recognized elementary educators of social studies, and highly recommended trade books for Social Studies. Authored by the National Council for Social Studies.

Sample lessons modeling reading and writing instructional strategies, using the Declaration of Independence and related documents.

Holidays

Celebrate Freedom Week

Middle Level Learner Library

What works for the middle school social studies learner? Check out this archive of journal entries and lessons from across the nation. Authored by the National Council for Social Studies.

Commemorations
NEW! Oklahoma Studies Resources for Elementary Students!

---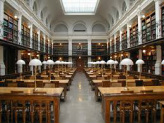 ---
Celebrating Oklahoma History! Oklahoma Moments Video Collection

Through a generous sharing of OETA's outstanding effort to commemorate the uniqueness of our state's history and culture, we are proud to host a special You Tube link to a collection of over 90 viedoclips entitled "Oklahoma Moments." You will find these clips to be engaging to most any age of student. We hope that members of OCSS will enjoy having such a resource available. You can access the collection at:
http://www.youtube.com/channel/UCTL-i84hEnLyiZrKjfkBxuQ/feed?view_as=public
---
Primary and Secondary Sources for Oklahoma History:

Enjoy using the OCSS Oklahoma Library of Primary Sources for firsthand accounts of the major turning points in our state's history. Such resources are a vital supplement to the textbook by offering insight through the eyes of Oklahomans who actually lived the events we study today. Special thanks to Pam Merrill and Edmond Schools for donating this collection of primary documents. We welcome additional contributions.
CLICK HERE to ACCESS ONLINE LIBRARY
Our new resource for Oklahoma History Teachers is a Correlation of our state standards to concise and easy to use encyclopedia entries, provided by the Oklahoma Historical Society. The following link will take you to the homepage for the Oklahoma Online Encyclopedia. For a correlation to standards and specific recommended entries, click
HERE.
---
SPICE Newsletter

Classroom Spice is published twice a year through the University of Science and Arts of Oklahoma, in Chickasha, Oklahoma. It is a free service provided to help teachers adjust to an ever changing student population and a global citizenry. It provides background information on a variety of subjects as well as teaching strategies to help all students of social studies. Topics range from winter holidays to terrorism, tips for teaching ELL to teaching children of poverty. SAMPLE SPICE NEWSLETTER HERE! Access past newsletters at:
http://usao.edu/classroom-spice
---
Notable TRADE BOOKS for Young Learners

The National Council for Social Studies publishes an annual list of recommended books for teaching social studies concepts and content to young learners, grades k-8. The books that appear in these annotated lists were evaluated and selected by a Book Review Committee appointed by National Council for the Social Studies (NCSS) and assembled in cooperation with the Children's Book Council (CBC). NCSS and CBC have cooperated on this annual bibliography since 1972. The selection committee looks for books that represent a diversity of people, present an original theme, are easily readable. and of high literary quality. The current list and all archived lists can be found at:
http://www.socialstudies.org/notable
.
---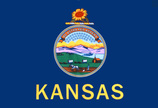 Doing Social Studies
Check out the fantastic and effective strategies for hands-on, interactive social studies lessons, compiled and published by the Kansas Council for the Social Studies. Thanks to our neighboring state for sharing access to such great ideas!
Go to:
http://doingsocialstudies.com/category/literacy/
---