OCSS Annual State Conference!
​Theme: The World Turned Upside Down
October 27, 2017
Call for Proposals!

​Plan to join together with your colleagues, to learn and grow as a social studies educator this year by attending the annual state conference. At this time, we welcome teachers, professors, non-profit educational organizations, museums, and textbook publishers to submit a proposal for break-out presentations to be offered during the conference. OCSS will waive the registration fee for one presenter per session. If you are interested in sharing your resources, teaching ideas, or effective instructional strategies, please consider applying today! Deadline for proposals is September 22, 2017.
Call for Awards Nominations!!
OCSS recognizes outstanding veteran and new teachers of social studies annually through our awards program. If you would like to nominate a peer, we encourage you to do so. (Self-nominations are also accepted.) You can find the nomination form below, as well as on the "About Us" page of this website. We plan to see you this fall at the annual conference!

---
---
OCSS State Conference 2016 Success!
Thanks to the many officers, board members, affiliates, exhibitors, and outstanding voluntary presenters who made this year's annual conference a success. Approximately 175 teachers joined together to share effective instructional strategies and resources to new and veteran members of our state council. Your efforts and hard work are greatlt appreciated! Please plan to join us for next fall's annual conference!

---
Professional Development Video Library
The Oklahoma Council for Social Studies welcomes and encourages individual teachers, teams, and departments to utilize this outstanding collection of professional development videoclips published by experienced teachers nationwide. These have been selected for their insight and modeling of effective instructional strategies, inquiry-based lesson planning, and sound approaches to teaching critical thinking.
​

More Opportunities for Social Studies Educators
Each year, a wide variety of national and state organizations offer quality professional development for social studies teachers. Below are some opportunities you may wish to pursue.
Best Practices Research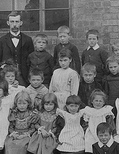 Over recent decades, scholarly work and research has been done to identify the most effective instructional approaches and methods for the teaching of social studies. The collection of articles here are highly recommended for Oklahoma educators seeking professional growth. More can be found through the archives of the National Council for the Social Studies.
CLICK HERE FOR RESEARCH COLLECTION
---
SOCIAL STUDIES EDUCATORS' NEWSLETTER from NCSS

The Social Studies Professional
is the official member newsletter of National Council for the Social Studies which features the latest news, resources, and professional development listings, as well as information on state meetings. The newsletter is published multiple times per year, posted on the NCSS website.
SAMPLE
the newsletter and enjoy this
ARCHIVE
of past newsletters.
Check out the most recent publication at:
http://www.socialstudies.org/publications/tssp
---
SMARTBRIEF for Educators!

Receive FREE email Smartbrief online newsletters delivered to you multiple times during the month with quick updates about effective teaching and powerful learning in the social studies occurring nationwide. The Smartbrief is offered from the National Council of Social Studies. Check it out and sign up NOW at:
https://www.smartbrief.com/getLast.action?mode=sample&b=ncss
---
OCSS Conference Presentations
Powerpoint presentations from recent state conferences and Best Practices research is archived here f
or future reference by Oklahoma's teachers.

---