Oklahoma Council for the Social Studies Welcomes You!
​The Oklahoma Council for Social Studies is a non-profit organization dedicated to providing resources and professional development to all social studies educators in Oklahoma. We welcome you to join, share effective teaching ideas, and participate fully in our organization. Enjoy the resources here, as well! We hope to meet you, in person, at our annual state conference each fall!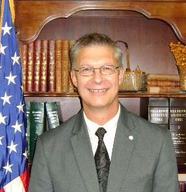 Message from the President
Welcome to the Oklahoma Council for the Social Studies (OCSS) website!
Our council is the largest Social Studies professional organization in Oklahoma with over 1,300 members! In regards to state-level membership, OCSS is also one of the three largest councils in the National Council for the Social Studies and has been recognized for the past years as both a Silver and Gold Star Council. In continued service to our social studies colleagues, OCSS will provide resources and pertinent information for your classroom use, as well as outstanding professional development opportunities. We look forward to seeing you at our annual state conference! In the meantime, please let your OCSS officers know how we can continue to serve you and your colleagues.
Kelly Curtright, President "A Case for Citizenship" Special Presentation on the value of social studies for our future citizens, presented by Kelly Curtright, Spring Joint Conference, 2015. (Message & Powerpoint)
---
---
Oklahoma Council for the Social Studies 2015 Officers


President
Vice-President
Secretary
Treasurer
NCSS Delegate
Member at Large
Member at Large
Member at Large
Member at Large
Webmaster

OKAGE
Yukon Public Schools
Putnam City Schools
Oklahoma State Dept. Edc.
Moore Public Schools
Dove Science Academy
Moore Public Schools
Miami Schools
Norman Schools
retired; education consultant
Welcome New State Director for Social Studies!
The Oklahoma Council for Social Studies wishes to extend a welcome to our new Oklahoma State
Director for Social Studies Curriculum, Ms. Brenda Chapman. Ms. Chapman has served over the past decade as the Social Studies Curriculum Specialist for Putnam City Schools, as well as a former OCSS President and current OCSS Treasurer. Her service on state committees over the years, which have drafted new state standards and reviewed state assessments will be of great benefit to Oklahoma's teachers.
---
Membership

The Oklahoma Council for the Social Studies has a membership of over 1,300 people who have a passion for social studies. Membership in OCSS is currently free to all members. We are an affiliate of the
National Council for the Social Studies
. OCSS recognizes Oklahoma teachers each year by awarding teachers of year, rising star, service award, and the Mike Atkins Memorial Friend of Social Studies award. We invite all Oklahoma social studies educators to join our professional organization. Just complete and return the membership form below.
---
OCSS Awarded GOLD Star Recognition!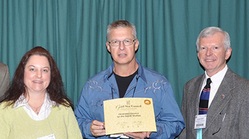 The Oklahoma Council for Social Studies was recently recognized as a Gold Star Council from the National Council of Social Studies. Only twelve of the fifty state councils receive this most prestigious award, based upon service to its members, outreach in providing quality professional development, effective classroom resources, and support of the social studies throughout the state, as well as involvement in national initiatives. President Kelly Curtright, Treasurer Brenda Chapman, and NCSS Delegate Eugene Earsom gratefully received our third Gold Star recognition in 2012.
UPDATE! We are proud that your state council has been the recipient of an additional Gold Star Council Award for 2015, received this past fall at the National Conference in Boston! Thanks to all OCSS members for such extraordinary support of your council!
---
Affiliates
OCSS is fortunate to work collaboratively with affiliate organizations that offer a wealth of classroom resources to Oklahoma teachers. We appreciate their support and encourage you to visit their websites linked below.

---
Corporate and
Non-Profit Partners
Oklahoma State Department
of Education
Oklahoma First Amendment Congress
Oklahoma Heritage Association
National Council for Geographic Education
Oklahoma Historical Society
Center for Civic Education



Freedom Forum
National Geographic Society
Library of Congress
Colonial Williamsburg
National Archives
Organization of American Historians
Oklahoma Inst. Teaching East Asia
Jewish Federation of Oklahoma City
Constitutional Rights Foundation
Mike Adkins Memorial "Friend of Social Studies" Award


In remembrance of a fellow educator, OCSS dedicates the Friend of Social Studies Award to Mr. Mike Adkins. Mike was a true renaissance man blessed with many talents, which he shared generously. He was an artist and illustrator, an actor, an author, a living history re-enactor, but most of all- he was a teacher. His accomplishments are many; in 1988 he was named Oklahoma's teacher of the year and was recognized as one of the top five teachers in America. He received the Freedom Foundation Award from the Valley Forge Foundation and a lifetime achievement for the Greatest Contribution to Social Studies by the Close-up Foundation. He taught public school in the Moore district for 26 years before becoming the Director of Education for the Oklahoma History Center. He has enriched not only his OCSS friends, but also the thousands of people that he came into contact with throughout his career.


---

Friends of Social Studies Award Recipients
Kelly Curtright, Oklahoma State Department of Education - 2009
Rita Geiger, Norman Public Schools (retired*) - 2010
Mary Oppegard, Oklahoma Baptist University (retired*) - 2011
William Sutton, Mid-Del Public Schools - 2012
Pamela Merrill, Edmond Public Schools - 2013
Eugene Earsom, Oklahoma Alliance for Geographic Education - 2014
Jane McConnell, Oklahoma Bar Association Law Releated Education - 2015
Lyndal Caddell, Noble Public Schools -2016

---

Enjoy a peek into students learning about Social Studies in Oklahoma...

---